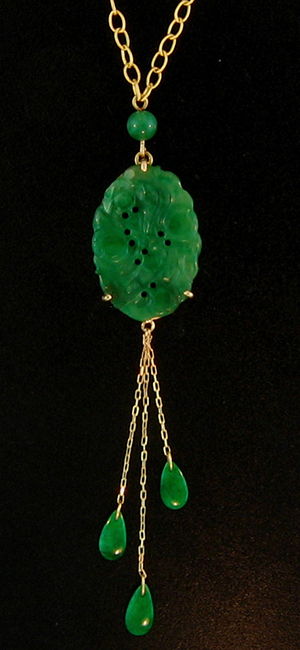 This fall fashion season and the last spring/summer seasons have featured tassels as an accent. Really tassels are just fun no matter what the season or trend. These days you may find leather tassels on purses, shoes, boots and even scarves. Even this past summer saw a boom of tasseled bikinis.
The tassel not only feel good to hold, but gives a piece of jewelry movement. The gentle sway and swing of a specifically designed piece of jewelry with one's body can enhance the beauty of the piece by catching light and attention.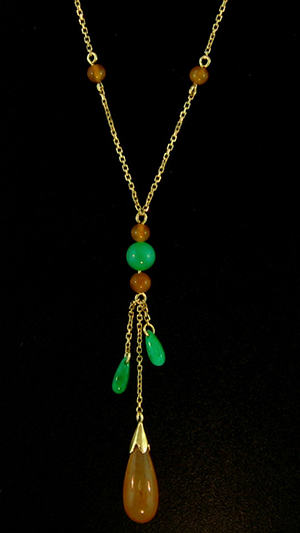 The tassel has been around since as far back as biblical times.The tassel served not only as decoration or adornment, but as a clasp or closure. Mason-Kay's designers have incorporated the tassel concept into many new jade designs.

The first necklace shown (Style #326590) has a green jade carved oval centerpiece with a jade bead accent above and a 14K yellow chain and green jade tear drop tassel below. The second necklace style (Style #322417) combines the beauty of green jade with a luscious butterscotch red jade.
Flowers are also one of the hottest trends in fashion and jewelry. The floral print is back. I never thought I would see it back with such fervor, but it is. I think a single floral accent is a much more deliberate and fashionable statement than the large overall floral print. You will, and probably have, already seen many new fashion accents of flowers - large floral jewelry, silk flower headbands and other flower hair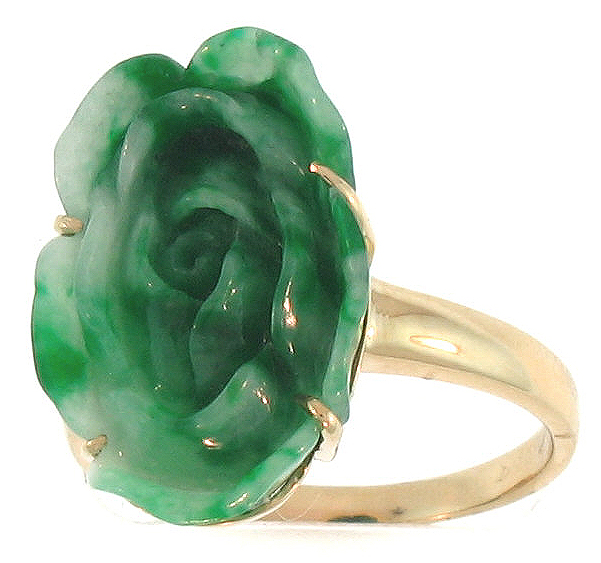 accessories.
All the rings shown in this post are carved jade and have been very popular. The first ring
shown below (Style #327351) is a beautifully carve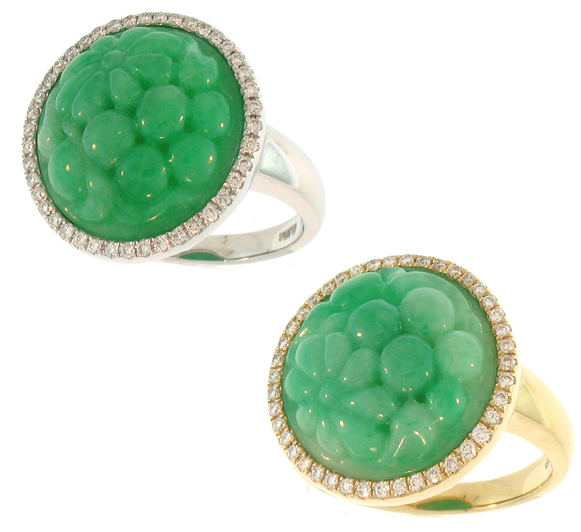 d green jade flower set in 14K yellow gold. The flower rings shown next are carved green jade round stones set in a micro-set diamond bezel and 18K white or yellow gold (Styles #327269 & #327269). The last rings are carved black jade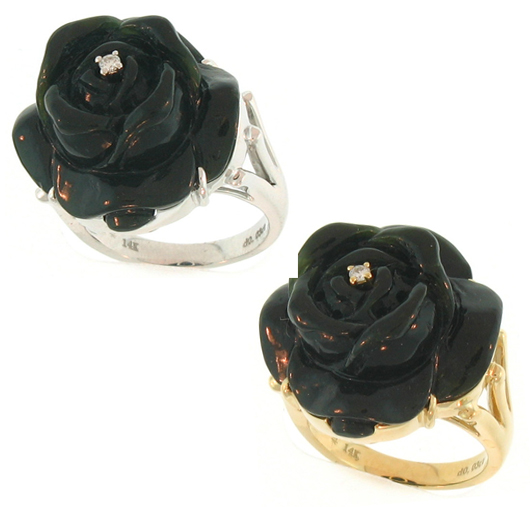 rings with diamond centers set in a prong style mount in 14K white or yellow gold.
For more information about Mason-Kay Jade please visit our website at

www.masonkay.com

or please feel free to email me directly at

kris@masonkay.com