What do you remember about the story of Cinderella? We all remember the helpful mice and birds, the mean stepsisters, and the pumpkin carriage, but in the end, what was the most important part? The Glass Slipper. Whether this glass slipper fit was the most crucial moment in Cinderella's life and with that perfect fit came happiness.
So, it's really all about that perfect fit. I think this applies to most things in our lives anyway. Your spouse, your job, your shoes must all be the perfect fit, or things don't tend to end well. Your fine jewelry should be in this category, especially your jade jewelry.
Some jewelry purchases are simply, easy, inexpensive, and fun and they might fit and work just fine, but your jade needs to fit right, in particular your one-piece jade bangles. Jade bangles have been treasured and revered and passed down for generations. Of course, the purpose of the jade bangle is protection, from physical or spirited harm. It is a deterrent to evil spirits and if the jade bangle were to break in a fall, then it protected the wearer from injury. Jade Bangles are like the Fu dogs of jade.
Some still wear their bangles dutifully each day, never removing them. However, many of us prefer to change our accessories more frequently and are not wearing these beloved gems to bed.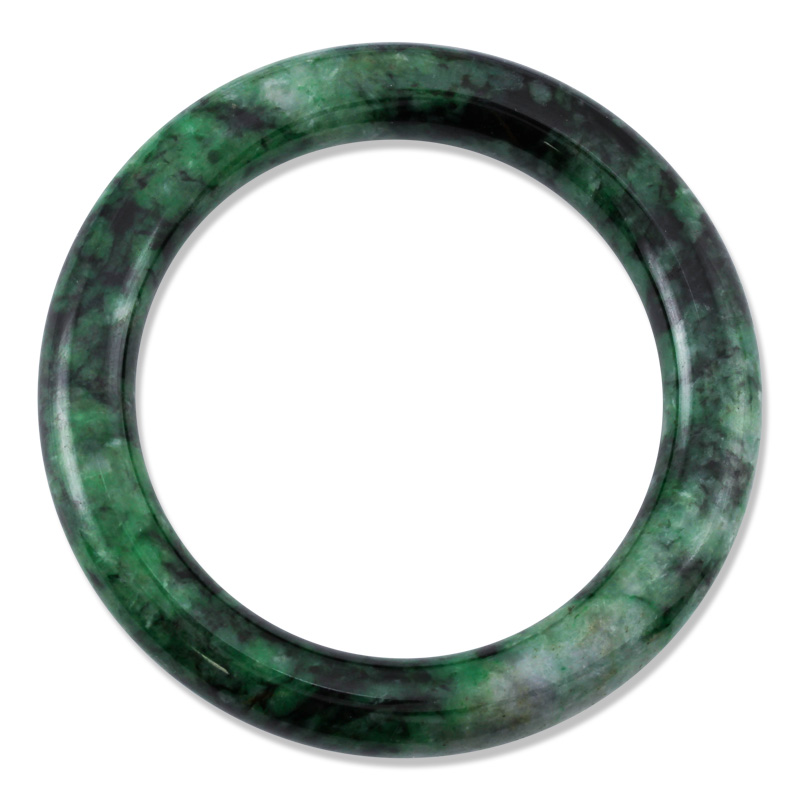 Whether you wear your bangle daily or change them regularly, you still must be able to take your bangle off and put it back on safely and without too much discomfort.
We, at Mason-Kay Jade, receive broken bangles often for jade testing and/or replacement. When the bangle fits just right or tightly, one must be very cautious when removing. We always encourage customers to remove their bangles over their bed. This way, if the bangle goes flying off one's hand at least it will land on a soft surface! If the bangle slides too easily over one's hand, it can often feel too large on the wrist.
When a bangle 'Fits Just Right' …. That Is Cinderella Jade! You will know it when you see and feel it! Now, how do you know your bangle size so you can find your own Cinderella Jade? You let the experts help. Here is a link to a page on our website that will assist you in sizing your hand for a bangle. One must try to collapse one's knuckles to then measure the circumference around your squished hand. You can use a tape measure, string, ribbon, you get the idea. Then take the length you measured around your hand in inches and multiply by 8. This will give you the size you need for the correct diameter bangle in millimeters. We measure our bangles by the diameter (across the inside of our bangles) in millimeters.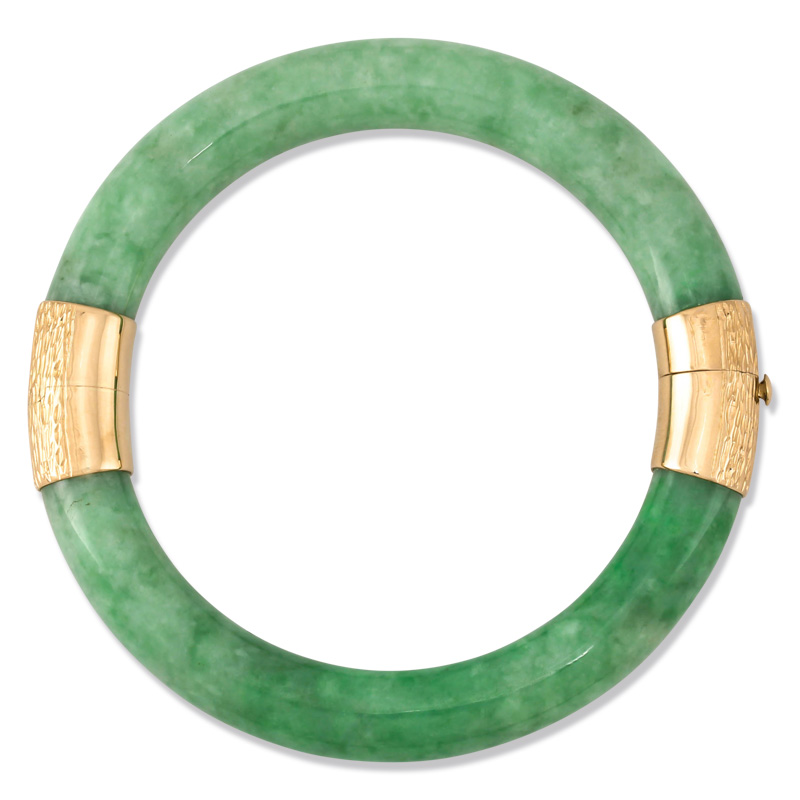 Other helpful tips to taking your bangle on and off is to use a grocery store plastic bag. Slip the bag over your hand before trying to slide your bangle on or off. Also, there is the glass cleaner trick. You know the traditional blue glass cleaner, sprayed on your hand can also ease the bangle motion.
Then there are some of us that don't necessarily need a one-piece continuous jade bangle but love the look. Some may also have large hands and/or larger knuckles that make it quite painful to slide a one-piece jade bangle on and off. For these customers we offer a bangle that opens! Sweet! Our hinge and clasp bangles are the perfect solution for those that love wearing bangles, maybe even stacking them, but don't love squeezing them on and off. These bangle styles that open tend to be very popular.
Now, jade band rings are also Cinderella pieces. They just don't need the same sizing method. Some of our jade band rings tend to be on the wider size and would therefore fit a bit smaller, just like any wide band ring. Both jade bangles and jade band rings have been in high demand of late. Jade jewelry sales in general have seen enormous growth in the last year.
Jade jewelry is definitely trending and growing in popularity amongst millennials and younger generations, while older generations have been enjoying their jade for some time. We like to call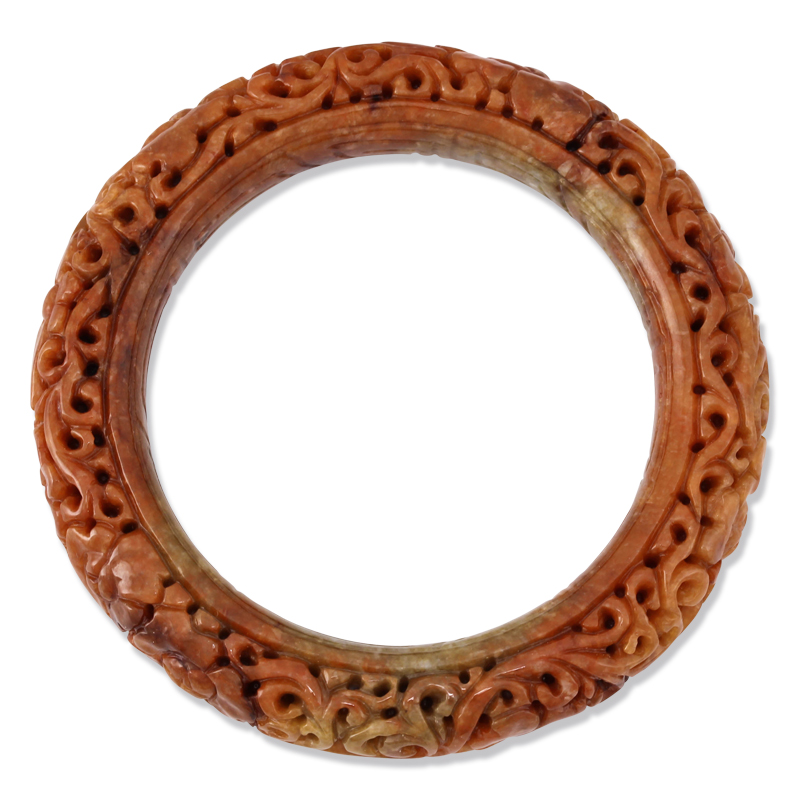 your first piece of jade your 'Gateway Jade', because once you own a piece of natural jadeite jade, you will want more. Truly, nothing feels as good as jade against your skin and there is the added feeling that you know you are wearing a natural, untreated, gemstone that millions believe to have healing and soothing qualities. Does it really get any better than that?
At Mason-Kay Jade, we feel very strongly about the future of jade and jade jewelry design. Our goal is to always match the variety of jewelry styles with the array of jade colors, carvings, qualities, and shapes of our Certified Natural Jade! One of our mottos is "Mason-Kay Jade Is Not Your Grandparents Jade". It is still the same quality of jade here at Mason-Kay, but our design team has managed to make this ancient gemstone popular, trendy, and cool, we do continue to design for everyone, including our beloved grandparents, it's just that our grandparents already know about how fabulous jade is and why we call it Cinderella Jade.
Please visit MasonKay.com to learn more about us and jade and to shop for Mason-Kay Jade Jewelry click here or on the Shop Jade Jewelry link to see hundreds of our Natural Jade Jewelry Designs and gifts. As always, please contact us if you have any questions, or don't see what you are looking for on our site.
Click Here to read the AGTA E-Prism Article " What Is Cinderella Jade? Hint: It Fits Just Right Says Mason-Kay'
Thank you, Kristina Mason