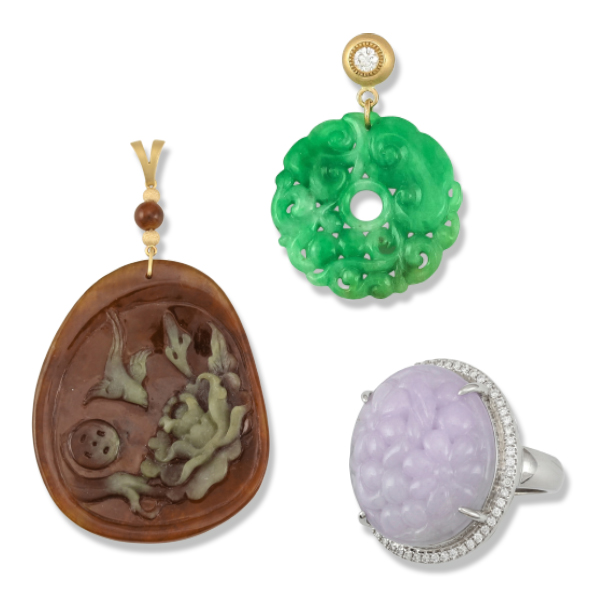 Jade and coral are the suggested gifts for a 35th anniversary. However, jade is really the only choice. Coral is a living organism that grows very slowly and is currently threatened. According to NOAA (National Oceanic and Atmospheric Administration) "Coral reefs are some of the most biologically rich and economically valuable ecosystems on Earth, but they are threatened by an increasing array of impacts—primarily from global climate change, unsustainable fishing, and pollution. Strong consumer demand for coral, heightened over the holiday season, is another factor that is contributing to the decline of coral reefs."

Jade, natural jadeite jade, is an amazing, valuable and beautiful choice. No other gemstone is found in the array of vivid colors as jadeite, nor are they as tough as jadeite jade. Jade is the toughest gemstone and this amazing quality allows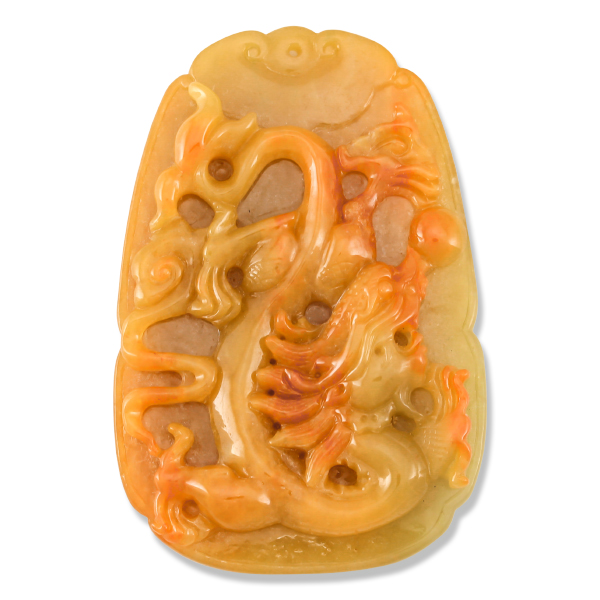 for the most talented carving masters to create jade carving masterpieces. Besides all our beautifully hand cut and polished jade cabochon (smooth domed stones as opposed to faceted stones) jewelry, smooth jade bangles and smooth jade 'pi' disc pendants, many jade pieces are beautifully hand-carved. The carving designs can range from simple floral motifs to very specific and meaningful symbols like the benevolent Chinese Dragon that is said to bring good luck.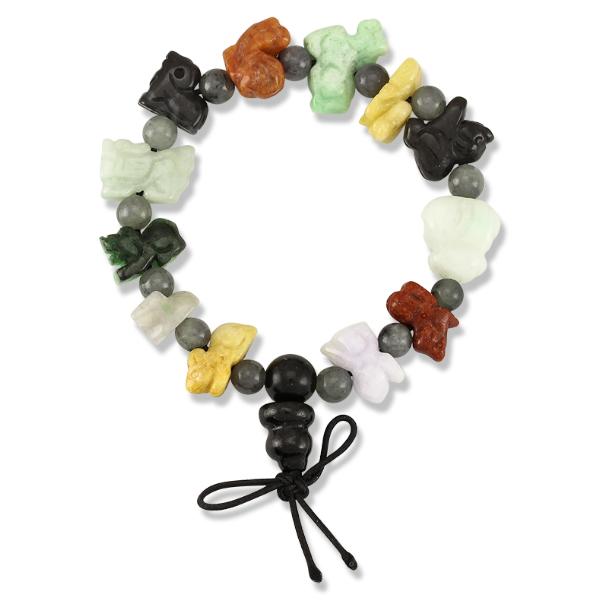 What makes an anniversary gift a great one? It is not always the time or money spent, but the thought and consideration expended. We have the most amazing selection of jewelry gift options; from classic to modern designs and carved pieces for everyone. There are symbols for everyone in the 12 year Chinese Zodiac cycle. In addition, there are carvings symbolizing love, happiness, health, longevity, good luck, prosperity, and so many more. So, not only will you find a piece that has specific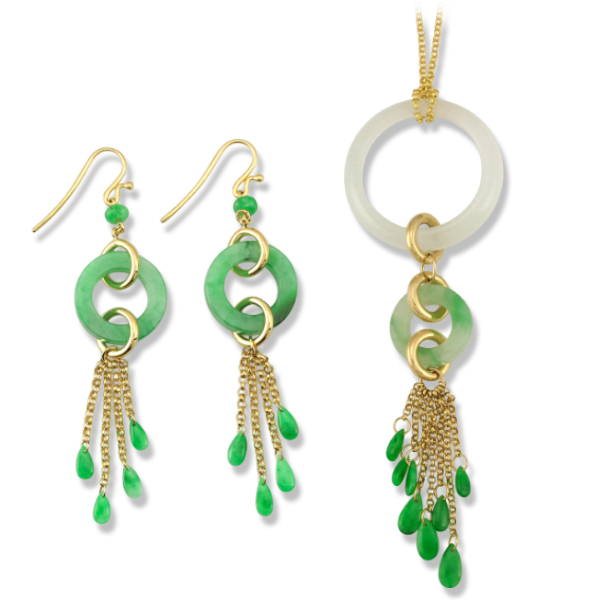 meaning to you and your loved one for any occasion, but one that everyone can afford. We pride ourselves on providing our customers with a collection of natural jade jewelry in all price ranges.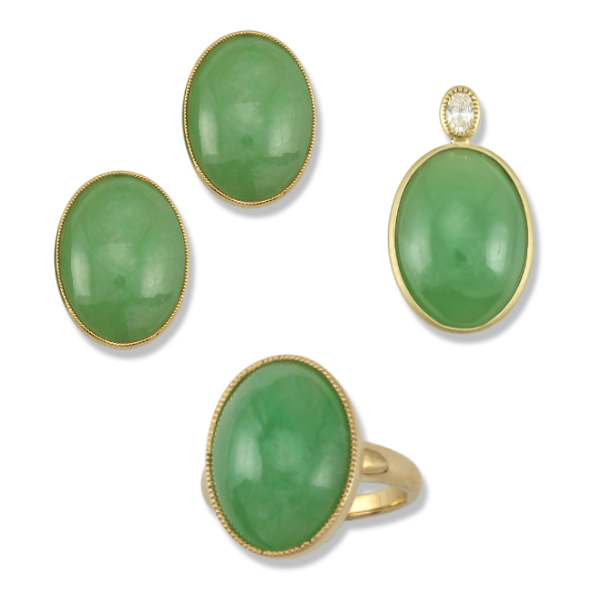 Here are two perfect examples of green jade jewelry sets. The first is from our Mason-Kay Classic Jade Jewelry Collection; three matching pieces with green jade cabochons in 18K yellow gold. The second set is more modern and trendy and from our Designer Jade Collection. These two pieces use the symbolic green jade circles with fun and fabulous jade tassels.

We often receive urgent calls for jade anniversary gifts. Many of our requests are for jade

jewelry, but some prefer jade statuary which is a great and unique gift item. Jade gifts can range from hanging charms (for purses, phones, lamp shades, etc.) to letter openers with jade carved handles to symbolic statuary. This wonderful example is an incredible green jade statuary depicting the Chinese symbol for double happiness, as well as a carved dragon on top, a perfect anniversary gift!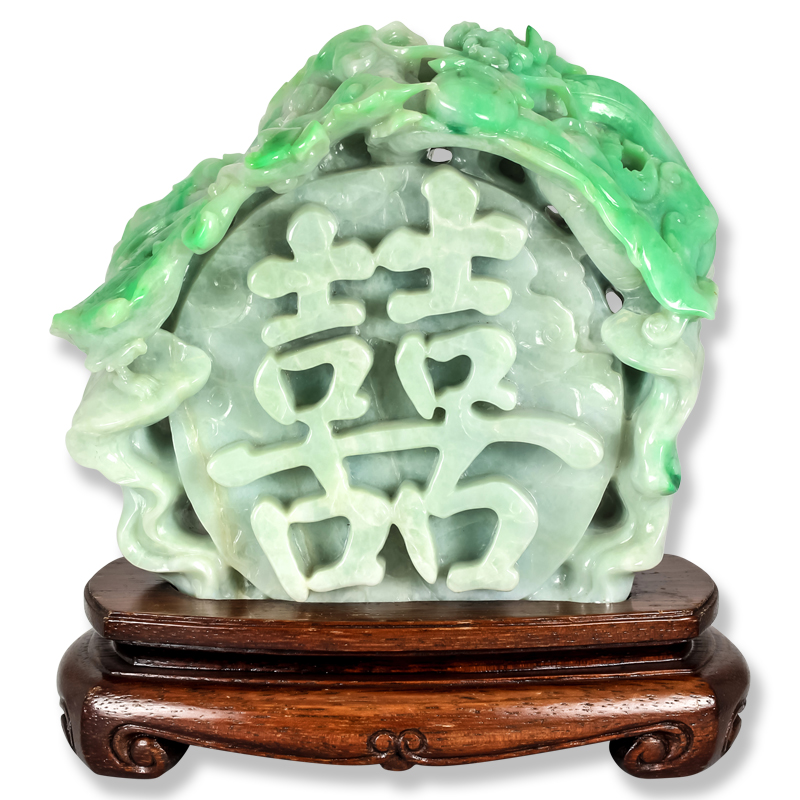 We look forward to helping you find the perfect jade gift for a 35th anniversary, or any occasion. Thank you.
Written by Mason Kay