As the holiday season approaches, so does the 2016 Jewelers' Choice Awards. Voting has begun and as always we have submitted beautiful Mason-Kay jade pieces. We have greatly appreciated your support in the past and invite you to please view and consider our jewelry submissions once again. Please click here or on the Vote For Us! Banner above, to cast your vote.
Our jewelry submissions for the 2016 Jewelers' Choice Awards are shown below; a beautiful ice jade and green jade bracelet and a black jade disc necklace with a meandering gold snake. In addition, shown below these two pieces is our exquisite 'Imperial Dragonfly' pin/pendant that was our submission to the AGTA Spectrum Awards. All three pieces are part of the Mason-Kay Designs by Kristina Collection. We are very proud of this collection. As you peruse through our

online jade showroom

, please look for the Designs by Kristina pieces. To view some of the newest pieces from this collection,

please click here to visit our blog

.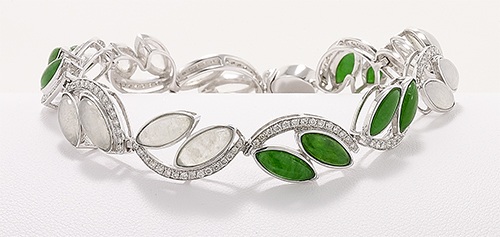 Style #334885
Ice Jade & Green Jade Marquis Stones Set In An
18K White Gold & Diamond Bracelet
Mason-Kay Design by Kristina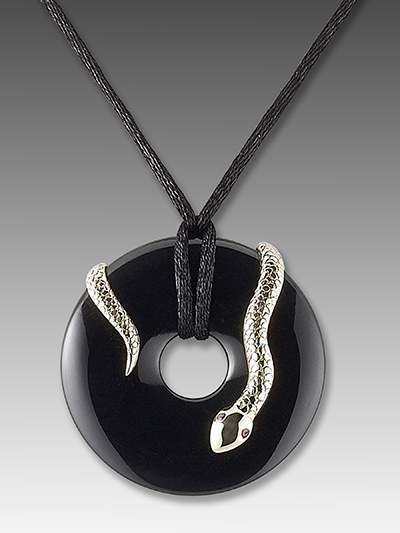 Style #331730
Black Jade Disc On An Adjustable Black Silk Cord Necklace With
A 14K Yellow Gold Snake Wrapped Around The Disc, Ruby Eyes
Mason-Kay Design by Kristina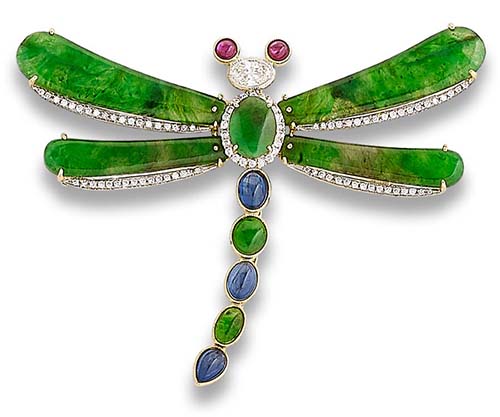 Style #335158
Green Jade Dragonfly Pin/Pendant With Sapphires,
Rubies & Diamonds Set In 18K Yellow Gold
Mason-Kay Design by Kristina
Thank you in advance for all your support. As always, please let us know how we can help with all your jade needs.
Think Jade... Think Mason-Kay